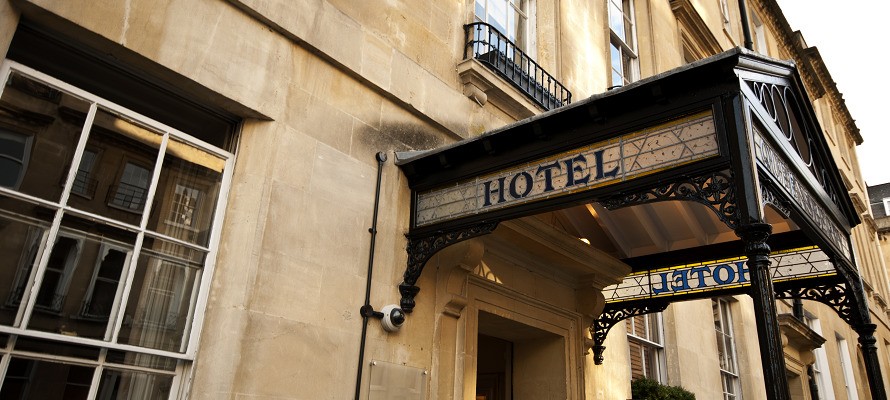 Converting Hotels to Residential Use
In the face of COVID and the uncertain conomic recovery, one of the hardest hit industries has been hospitality, especially the hotel business. While we have seen recent upticks in vacancy for vacation oriented "get away" properties, those hotels geared toward business travelers are facing a long uphill climb. So, too, are hotels that are located within urban tourism locations due to concerns from the market regarding crowded areas, compounded by the closure of the bars, restaurants, theaters, museums and other venues that drive traffic.
Simply put, any number of these locations may well shutter for good – or at least until a new investor buys the property for pennies on the dollar. This is even more prescient in markets which had neared or surpassed market saturation for hotels prior to recent events.
The question then arises: What is to become of vacant buildings? Some low rise, some midrise, some high rise. All with significant levels of investment to construct and maintain. The bones of the building provide significant value… IF they can provide a use that is demanded by the market. Simply put, in many instances, that use will no longer be as a hotel. Now what?
Growing attention is being paid to the opportunity to transform hotels into residential uses. Such a shift can address a range of economic and even social issues for the public and private sector alike.
From the municipal perspective, hotel closures set off a series of dominos that affect the bottom line for city budgets:
· Lack of property tax revenue from empty and/or delinquent properties
· Lack of additional taxes such as occupancy and use taxes
· Decrease in sales taxes associated with the hotel and its on-site establishments
· Decrease in foot traffic which impacts the viability of surrounding businesses – without additional visitors from out of town, restaurants, theaters, bars, and other venues may close as well, further hitting the budget from both the property and sales tax perspective.
· Loss of employment which further decreases the economic spending power of the area, in addition to potentially increasing the need for social services and housing which the unemployed may no longer be able to afford
From a private sector perspective, the impacts are a bit more straight forward. Loans can't be repaid. Single purpose entities go bankrupt. Those who own the property, and the financial institutions that hold the note are subject to major financial setbacks, and potentially bankruptcy.
That said, there is a potential silver lining that could address these potentially damaging public and private sector outcomes. In one word: Residential.
A significant opportunity exists to transform today's hotels into tomorrows apartments, condos, even shelters for the homeless. Such repurposing could also provide much needed housing at a range of income levels, especially the critical need for attainably priced and affordable housing – an even more pressing need with rising unemployment and questionable mid to long term economic prospects.
The benefits of such efforts could be significant. In fact, each of the issues listed above could be addressed utilizing such a strategy. New residents will provide economic uplift for local businesses, in many ways replacing the loss of revenue from travelers. At the same time, they will provide the critical mass of people needed to create an active, engaging, vibrant district.
While the benefits are clear, hurdles exist that stand in the way of simple hotel to residential conversions. Some of these are "in theory" easy to overcome. Namely, land use regulations. Properties that are zoned for hotel/hospitality and/or commercial use today must be rezoned to allow residential uses. While this may seem a simple change of regulations, anyone in the development world recognizes the uphill battle many builders and cities collectively face in terms of local pushback against additional residential uses (I've written blogs this subject, and it could take up an entire book regarding local opposition, NIMBYism, and strategies to overcome them).
However, the challenges do not stop there. Some properties are more ably converted, namely because of their interior footprint and room layout. Larger rooms, and especially suite-heavy hotels may not be difficult to convert to apartments. However traditional studio rooms present a far greater problem. Once you need to begin tearing down interior walls, take into consideration load bearing and the need to build kitchens and perhaps additional bathrooms, costs begin to skyrocket. That doesn't mean such conversions are impossible, however (1) there must be significant market support for residential living that offsets the cost to reconfigure an entire building's interior and (2) developers/contractors with experience in repurposing properties may well be necessary to handle such a complex process.
Complexity aside, the reality is no one benefits from multiple shuttered properties that result in negative economic and social impacts not only on the property itself, but adjacent and nearby locations as well. In addition, the presence of on-site conference rooms, restaurants, and/or public gathering areas within the hotel could be utilized to meet the needs of an evolving housing market. For example, as we see an increase in flexible work schedules and more remote/work from home situations, the ability to offer meeting rooms and other on-site facilities could be a nice amenity in a post-COVID world. Restaurants can serve both those who live in and around the building, while providing destination locales for people living in other parts of the city, or from suburban/out of town areas.
One addition potential alternative, especially for studio heavy properties, is to become more innovative in our housing options. Today, the term "SRO" or single room occupancy conjures visions of cramped, dingy, almost tenement style living. However, that doesn't have to be – and in fact should not be – the case. Perhaps more shared living models can be explored whereby far more affordable units are provided in high quality, well amenities buildings. Each room already has a bathroom. Options to provide a minimal kitchen and/or shared full kitchens could be utilized while housing costs are slashed due to the limited square footage and increased economic efficiencies.
Finally, hotels could be utilized either short or long term to address the homeless problem. There are a growing number of case studies that suggest the economic (not to mention social) costs of providing housing to those without a home is far less than the myriad costs associated with running shelters, increased crime and mental illness related issues, not to mention the stigma and reality of how homelessness can often prevent someone from being able to take that first key step in getting a job, and a career.
In summation, our nation faces a range of harsh realities economically and socially. Many existed prior to COVID and are exacerbated by it, others have sprouted up as new populations face never before imagined hardships. The silver lining is we have billions of dollars invested in hotels that may go dark – however the structures can be utilized, converted, transformed into economic and social benefactors by allowing through regulation and innovation new zoning, new housing types, and a new way of thinking about hotels from studio suites that could become an antidote to affordable housing issues, to more upscale and suite-laden properties that could fulfill a significant lack of supply for housing in locales across the country.