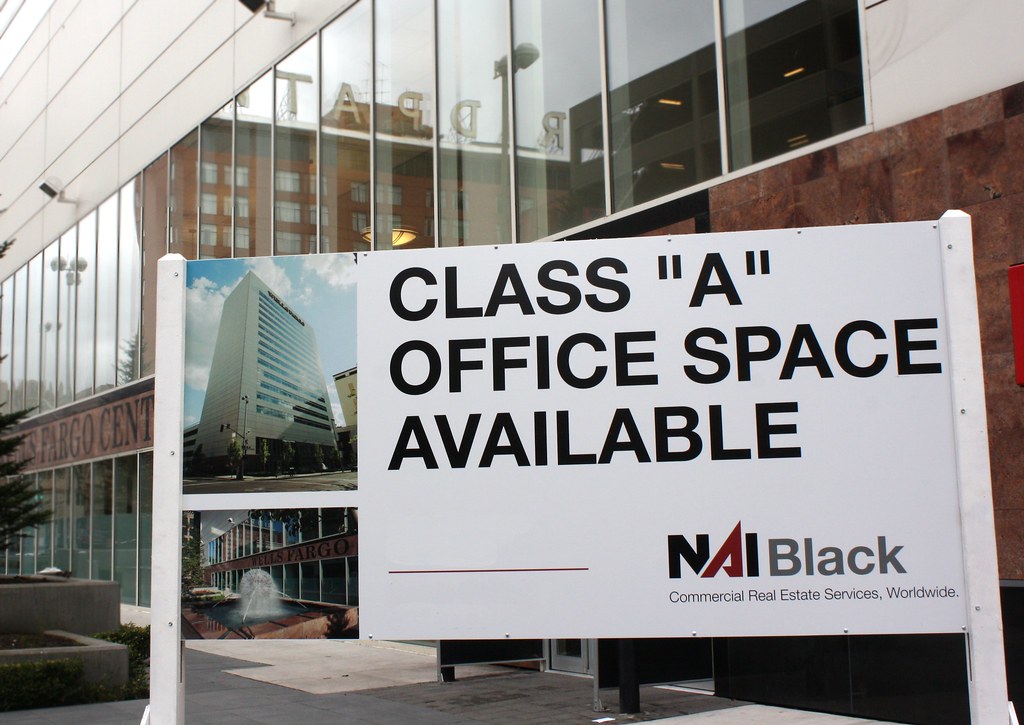 Our Economic Development Strategy Was Based On Attracting Class A Office – What Now?
The answer is right at home.
Life as we know it will forever be changed. We are hearing a lot of that refrain in the wake of COVID-19 and the shift to work from home environments. There is no question that how – and where – we work will certainly be impacted going forward. The question is to what extent, and what are the implications for employers, employees, and the municipalities that they call home?
I tend to think that the instant transformation to a work from home economy is a bit overstated, however there is little question that a shedding of office space is likely to occur. If anything, the evolution toward more flexible and remote work environments and less sf per employee will continue at an accelerated pace.
Commercial building owners are nervous. As are the retailers and restaurants that depend on their traffic to remain in business. Municipal leaders – elected officials, planners, and especially economic development professionals are equally concerned. Especially those whose strategy is focused upon retention and attraction of Class A office tenants and corporate relocation opportunities.
So, what now?
How do cities and towns overcome the expected commercial office contraction? What about the millions in lost future tax revenues, or the economic spending from those uses that supported countless other businesses from service to hospitality?

There are solutions to the expectation of reduction in utilized office space. Some are low hanging fruit – opportunities that in my opinion, ED professionals and elected leaders should have been embracing for years. Perhaps this is the moment collective eyes and minds are opened to successfully transform local economies from overly reliant on one sector (Class A office tenants, even if spread among various industries) to more robust and economically resilient places.
As has always been the case, the answer is right at home.
I have been in the field of downtown revitalization and place-based economic development for nearly 20 years. This message has not changed from day one: If you want an economically resilient and socially vibrant downtown or district, the key is to provide significant residential density. Ideally, you have a range of quality multifamily options that span both physical form (from say duplexes and six plexes up through institutional scale apartments and condos) and economic strata (there is always a need for affordable housing, but think options that are attainably priced for the core workforce up to luxury and super lux, but not the last two at the exclusion of the former). Even for those areas looking to attract Class A tenants, the best means to invigorate an area with activity – economic and social – is to have people LIVE there. Where I live, in Uptown, Dallas, is a perfect example. This area has become over time even more attractive to office tenants, because the increased residential population supports a range of restaurants, bars, shops, amenities, that can't be replicated in an environment that predominantly runs from 8am-7pm. So, you want to fill those tax coffers – and keep those local businesses (and national chains) alive? Get over the reluctance to multifamily and rentals. That will be the lifeblood of a viable future to offset losses from reduction of leased office space and the physical bodies that used to work there.

There is value to both newer shared/flex space and traditional offices. In the end, it's about ROI. Yes, we will see a migration from commuting to work from home. Yes, we will see a contraction in commercial office space. Even so, companies will still have a need for significant offices, and some may not change their work environment drastically at all. What do I mean by this? There are some benefits of having a physical location that can not be replaced by remote environments or working from home. In many cases, even though dollars can be saved by leasing less space, drivers such as productivity and morale provide a scenario where the ROI simply is not there to justify those cost savings. You don't think CFO's haven't been looking at ways to shrink the second or third largest line item in their entire budget already? When your office is a knowledge factory, the ROI of saving some money by spending on less space, or on space that is less attractive to the in-demand workforce and/or clients simply is not there.
The reality is different companies, industries, and business functions have different needs. In some cases, a company culture or ethos necessitates a more interactive, communal environment (or a more old fashioned "classic law firm" type one at that). Some industries and operations are more or less well suited to remote working. A creative environment, or one with much collaboration simply can't be replicated by folks working at a distance. There is still a need for in person meetings and events, face to face client interaction, or just the ability to brainstorm informally when you run into someone in the hallway. To this, I have two suggestions. First, look to those industries that do find more value, and the need, to have folks come into the office. Then, understand what common features attract those tenants, and provide that type of environment. In concept this is simple. In execution, it takes strategic planning, and an alignment between economic development policy, land use policy, transportation and infrastructure, and placemaking/placemanagement.

Today – and tomorrow – the value of place and experience has never been more important. Now that we've agreed there will still be a significant need for physical office space, the question is how to best attract those users in light of expected overall contraction in commercial real estate. Building upon what we just discussed, we can imagine there will still be a need for office users that seek the most vibrant, diverse, cool, and functionable environments. Creative shops. Trophy offices. Headquarters and executive-heavy locations. You know what these businesses value? Great places. Well, it is more that their EMPLOYEES demand great places. The same employees who want to live in these cool, mixed-use neighborhoods and downtowns (and more and more, suburban locations that offer some sense of urban living, even if a short drive away). This is the very reason corporate America is so often willing to spend 20-30% more per square foot to locate in the most desirable neighborhood as opposed to down the block – or in a more traditional, stale, single use locale. In the end, it provides them a greater ROI, even at greater cost. Municipalities and economic development professionals should take this cue and do the same. Invest in place. This is the time not to eschew investments in placemaking, walkability and mobility, infrastructure. This is the time to double down and transform (or continue to evolve) your central business district into a mixed use neighborhood that is active at 7am when folks wake up, throughout the day as they work (some from home, others from the offices that will remain), and into the evening. Invest in mobility lanes, in public parks and open space (which also provide a refuge when a crisis like this does hit – areas that have limited public space see more crowding, those that provide more offerings enable distancing to a far greater extend). Look to point #1 and allow, as of right, dense residential to provide the economic and social vibrancy to support businesses and that overall environment. Take placemaking and place management seriously, and utilize this crisis for the opportunity to become a more socially and economically resilient community through "Place-Based Economic Development." It is important to note that improving the quality of place will have benefits well beyond retention and attraction of offices in light of COVID-19 and work from home. For one, those places that do attract residential uses can help supplant the loss of commercial tax base with those provided by apartments and condos. Second, both those residential uses AND the creation of great public space such as wide, functioning sidewalks that invite pedestrian traffic and outdoor dining, will serve to further attract a range of businesses such as restaurants and retail. Invest in place to both attract those office users that still need it, and to provide a range of other economic activity and associated tax revenues that can replace, and even surpass, those provided by lost office users. Nothing can replace the experience of being around other people. It's why delivery can never supplant what it means to go to fine dining, or a rowdy pub. It's also why on day one of reopening, public spaces and private establishments see flocks of people coming to them – to basque in the most human of natures, being social.
To summarize, we are about to witness a change in how and where we work at a scale and pace not seen in our lifetimes. However, there will still be a need for office space (and a lot of it), especially within certain industries and for a range of business functions. Seek to target those industries and companies that will have the greatest need for offices as opposed to work from home. Then, understand what drives the real estate decisions of those companies (#1 attracting talent. #2 attracting talent. #3 attracting talent. Add to that efficiency and productivity along with the need for client interaction). To meet their needs, two key strategies:
Create an engaging environment where people want to be, whether for work, live, or play.

Recognize that to accomplish goal #1, you need a significant residential component supported by a range of place making and place management programs to become most attractive. A lot of change is on the way. One thing that won't change is human nature. We have an underlying, critical drive as social beings. Utilize that need to connect, to interact, and to enjoy "being" in a place that feeds our soul and stirs the heart to build even better neighborhoods. The type of place residents want to live in. The type of place visitors want to go out and have dinner, walk around, head to an event at the park. The type of place businesses want to – and will want to – call their physical home.
For more information about place-based economic development, and how utilization of placemaking can be utilized in conjunction with traditional economic development practices, connect with me on LinkedIn give me a call at (214) 980-4857.